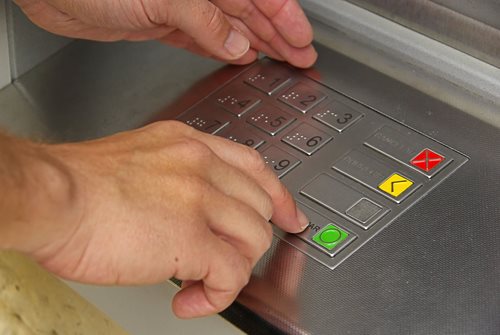 On November 28, 2012, the US Attorney's Office for the Central District of California stated that Angus Brown, aka "Homicide," and Arman Sharopetrosian, aka "Horse," received additional prison sentences for operating a identity theft scheme out of the Avenal State Prison.

The two men and other Armenian Power gang members worked with African-American street gang members and bribed co-conspirators at banks in order to gain control of bank accounts. The scheme caused at least $8 million in losses.

United States District Judge David O. Carter said it was one of the most sophisticated fraud schemes he's seen in his time as a judge.

Angus Brown was serving a prison term for identity theft at the time of his arrest, and Arman Sharopetrosian was serving a 10-year sentence for shooting at a car and carrying a concealed weapon.

During the scheme, Brown and Sharopetrosian were able to steal bank information from mostly elderly victims and forged signatures of the victims. Checks worth large amounts of money were then deposited in bank accounts set up the conspirators. Recruited bank employees identified accounts and victims that were less likely to notice their identities were stolen.

During the case, prosecutors stated: "[The defendants'] express purpose was to target bank customers with large-value accounts who were not proficient in checking up on their accounts via the Internet [and] sought to use that information to plunder the victims' life savings."

Sharopetrosian was found guilty of bank fraud conspiracy, four counts of bank fraud, and seven counts of aggravated identity fraud. Brown pleaded guilty to bank fraud conspiracy, bank fraud, and 17 counts of aggravated identity theft.

20 defendants were named in the indictment, and most of the defendants will be sentenced in the next couple of months. Some of the defendants have already received 51 months in prison.

Source: Federal Bureau of Investigation
Comments
comments